Klaripath
Concept
UX
UI
POC
Helping a client to find their problem-solution fit.
Summary
A distributed team of founders approached me to help build a product idea for their new startup, Klaripath. Their mission is to make business meetings productive and even fun with a focus on remote teams.
The goal was to build a coherent product idea and interactive mockups to tell a story and gather early feedback from potential customers and investors.
Over the course of a month, we developed value propositions, ideated over concepts, and built a final interactive mockup. I also provided a design system and a technical proof of concept for the client.
As a result, the client was well-prepared to establish a problem-solution fit and kick-start their startup journey.
---
Disclaimer
I have omitted and obfuscated confidential information in this case study. All information in this case study is my own and does not necessarily reflect the views of Klaripath.
---
Kickoff
The client wanted to move fast and was eager to put a mockup in front of potential customers. However, having three co-founders distributed over two continents is a challenge for any team, and alignment among the founders was paramount.
To develop a shared understanding, we reviewed and extended the existing primary and secondary research findings and formulated three broad research questions before diving into the discovery phase.
Which groups of users will they be serving?
What are the most important jobs to be done?
How can they stand out from the competition?
---
Discovery
We used the discovery phase to build a shared vision by creating a concise problem statement, prototypical personas, and Jobs-to-be-Done for the most important user groups.
We used tools like How Might We, affinity maps, and Value Proposition Canvas to explore areas of user pains and how to solve them.
I concluded the discovery phase a competitive analysis to identify gaps in the market and how the client can position themselves among their competition.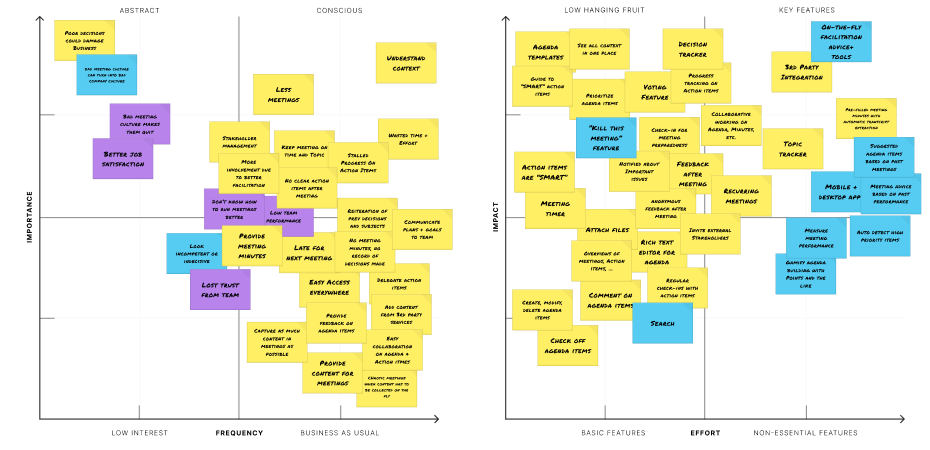 ---
Ideation
During the discovery phase, we uncovered many ways to solve critical jobs and fulfill the problem statement. Here two opportunities stood out: lowering the cost of context switching and increasing shared responsibility.
I created flowcharts to pinpoint where in the collaboration process a software product can influence those two aspects. By the end of the week, I developed a wireframe concept to illustrate how the solution will work.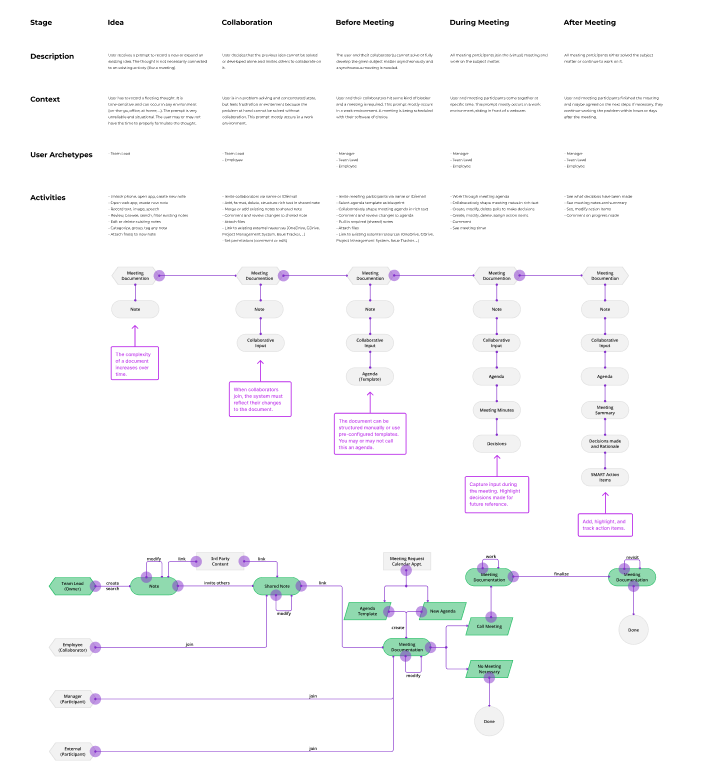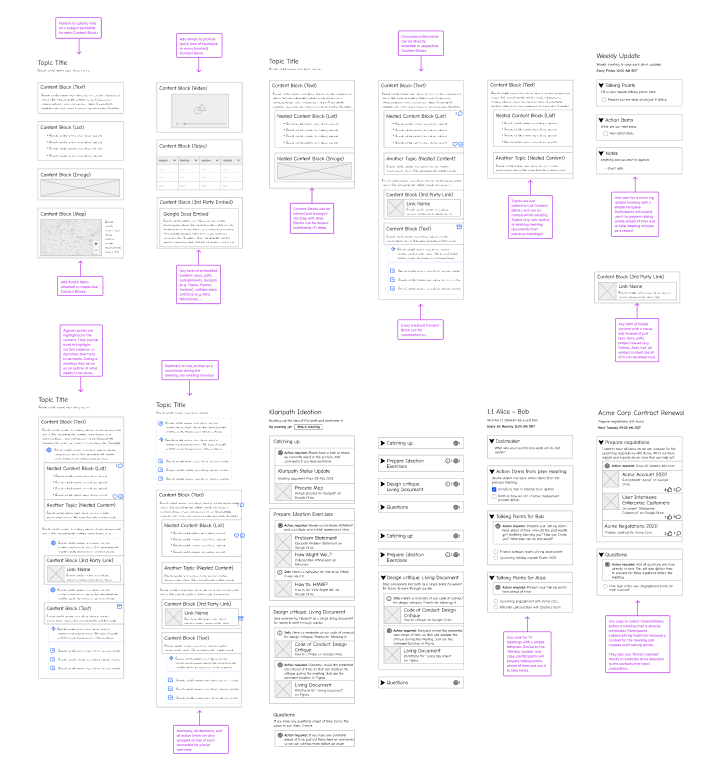 ---
Mockups
The client and I developed a comprehensive storyboard that fits their product pitch. The story evolved over wireframes into a final interactive mockup in Figma.
To speed up the client's product development efforts, I created a design system based on existing branding guidelines and built a technical proof of concept with Svelte and Firebase.